WELCOME TO ST GEORGE and ST TERESA SCHOOL
I am proud to welcome you to St George and St Teresa Catholic Primary School in Solihull within the Catholic Archdiocese of Birmingham. We are a Catholic school who centre ourselves and our work on the teachings of Christ and strive to live our school Mission Statement in all we do.
For 50 years the school has served the families of the parish and local community. The strength of the bond between home, school, parish and the community is one of our keys to successful and lifelong learning.
At St George and St Teresa, we consider our children and families to be our greatest assets, together with our dedicated staff. We strive to ensure that our high expectations, excellent quality of education, care and guidance create in our pupils a thirst for knowledge, an aspiration to succeed and inspiration for their futures.
I hope that in whatever capacity you are reading this you will recognise the strengths, achievement and potential that exists within our school and that you will find the website interesting, informative and useful.
I trust the information on this site answers any questions you may have about the school. Good as our website is it only gives you a brief glimpse of aspects of school life. If you would like further information on any aspect of our work please do not hesitate to get in touch.
Whilst the website is a sound introduction to the school, I recommend that prospective parents visit our school. I would welcome the opportunity to meet you, answer your questions and let you see our school in action. I also welcome suggestions/feedback on items you'd like to have included, or improvements we could make.
Des Foxon
Headteacher
Latest Term Dates Events
Year 3 Visit to Stonehenge

23

Oct

2018

Open Morning Nursery and Reception 9:30-11:30am Prospective Parents

25

Oct

2018

9:30 am - 11:30 am

Cheerleading Session 3.30-4.30pm

25

Oct

2018

3:30 pm - 4:30 pm

Netball Club 3:30-4:30pm

25

Oct

2018

3:30 pm - 4:30 pm

Half Term

29

Oct

2018

Cheerleading Session 3.30-4.30pm

08

Nov

2018

3:30 pm - 4:30 pm

Netball Club 3:30-4:30pm

08

Nov

2018

3:30 pm - 4:30 pm

School Photographer - from 8:35am

13

Nov

2018

Year 4 Visit to Chedworth Roman Willa

14

Nov

2018

Cheerleading Session 3.30-4.30pm

15

Nov

2018

3:30 pm - 4:30 pm
Catholic Education
The link below relates to some on the key issues regarding catholic education.
The Government is making a critical decision on whether to overturn the admissions cap which prevents some schools from allowing all Catholic pupils to attend. By her own admission, the Secretary of State has said the rule has been ineffective and adversely affects Catholic families.
By forcing Catholic schools to turn away Catholic school children on the basis of their faith, the very principle of a Catholic parent's right to choose a Catholic education is under threat.
Please take a read and fill in the form to take action:
We would appreciate you taking the time to add your voice to this important campaign. Help spread the word by sharing this campaign.
Safeguard the future of Catholic education / Featured / Home / Catholic News - The Catholic Church for England and Wales
Policy for Promoting Positive Attitudes, Values and Behaviour
I just want to draw your attention to our Policy for Promoting Positive Attitudes, Values and Behaviour, which can be accessed via Statutory Information on the website. This details information about behaviour in school and our approach to ensuring that children can be the best that they can be.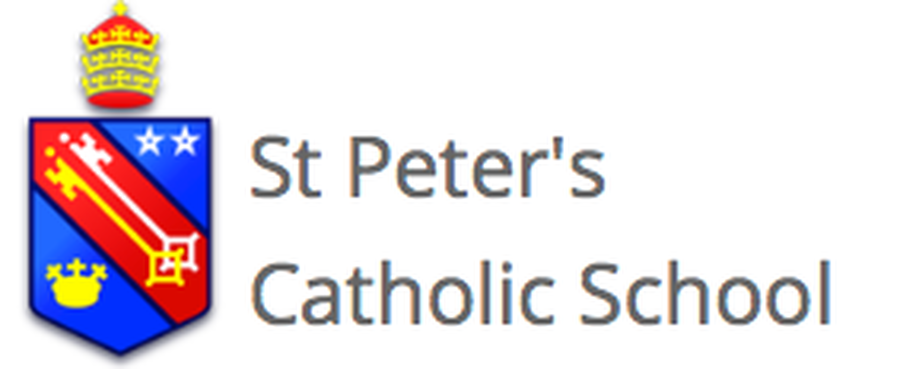 On Behalf Of Catholic Bishops' Conference of England and Wales
Dear Friend,
Earlier this month, the Government announced their decision to keep the 50% faith based admissions cap on new Free Schools despite their manifesto commitment to remove the cap.

Tens of thousands of concerned Catholics campaigned on this issue and on behalf of the Bishops of England and Wales, I am very grateful for your support in contacting the Department for Education and your own MP about the future of Catholic Education.

I am very disappointed at the decision taken. Having called for the cap to be removed since it was introduced, without consultation, 8 years ago, I believe that the Government has broken a promise to voters in a U-turn which ignores the Government's own research showing the 50% cap doesn't work in creating diversity in schools.

Catholic schools are popular with parents of all faiths, ethnicities and backgrounds. It is important that we work to make sure Catholic education is not overlooked and remains a valued part of the English education system. Through our agency, the Catholic Education Service (CES), the Catholic Church will continue to work with the Department for Education to address the urgent demand for new Catholic schools and school places.

The CES will also continue to work on behalf of the Church to challenge any negative stereotypes surrounding Catholic education and to challenge the views of anti-faith campaign groups which oppose the very existence of Catholic schools.

As a Catholic supporter, you know as well as anyone that our schools play an important role in our local communities and the contribution they make to forming well-adjusted young adults in society.

Please be assured that the Bishops of England and Wales remain committed to our vision of education which consistently delivers high-quality schooling and contributes to the common good.

For further information on the Government's decision, please see the Government's report on Schools that Work for Everyone.

Thank you, once again, for your continuing support,

Archbishop Malcolm McMahon OP
Chair, Department of Catholic Education and Formation

The nominated Secondary School for the Parish of St George and St Teresa is St Peter's School, a co-educational 11-18 Voluntary Aided Catholic Comprehensive School which serves the Catholic community in Solihull. It draws its pupils mostly from our Primary school and the other four main partner Primary Schools on the south side of the Borough of Solihull. For more information about the school, please visit the school website.
School contact details

St Peter's Catholic School
Whitefields Road
Solihull
B91 3NZ

Telephone: 0121 705 3988
Fax: 0121 703 8350
Email: office@st-peters.solihull.sch.uk
The School Nursing team from Solihull Healthy Child Programme Service (in South Warwickshire NHS Foundation Trust) have launched two exciting websites for children and young people in the borough to find information on health and emotional wellbeing as well as local services that can help. The websites are packed full of age-appropriate health and wellbeing information and advice and there are quizzes, games and interactive features to engage children and young people.
Link 1: https://www.healthforkids.co.uk/