Rated by the Sunday Times December 2018 as one of the top 500 primary schools in the country and the 2nd best this year in Solihull.
WELCOME TO ST GEORGE and ST TERESA SCHOOL
I am proud to welcome you to St George and St Teresa Catholic Primary School, situated in the Metropolitan Borough of Solihull, within the Arch Diocese of Birmingham. The school has served the parish of St George and St Teresa for over 50 years and is proud of its strong relationships with parents and parishioners.
I feel very honoured and privileged to be Head Teacher of our parish school; to work with such a wonderful school family and community of staff, parents and parishioners and, most importantly, to be able to watch our amazing children grow and reach their God-given potential. I am delighted to lead our school where we support, prepare, nurture and encourage our children and staff in their learning journey and in their journey of faith. The Gospel values and the teachings of the Catholic Church are at the heart of our Mission Statement and all that we strive to achieve in school.
At St George and St Teresa, the development of the whole child drives our curriculum intent. Children not only learn the subject knowledge needed for their next step in life, but they learn life-long skills, that will support them in our ever changing world.
St George and St Teresa is a place where children can build resilience, reciprocity, reflection and resourcefulness. It is a place where the children learn what to do when they get stuck in the bottom of the 'pit of learning.' It is a place where children's faith is nurtured and where they can grow closer to God through preparation for and receiving the Sacraments of Reconciliation, First Holy Communion and Confirmation.
The children at our school never cease to amaze me. They are polite, caring, hard-working, funny and a joy to be with.
This website is merely a glimpse of our school. Please do not hesitate to get in touch if there are questions that you have or if there is more information that you need. Prospective parents are very welcome to make an appointment and to look around the school. Come and meet our wonderful children and you will see for yourselves how special our school is.
I would also be delighted to meet with you and to answer any questions that you have or take on your suggestions.
Mrs Nicola Wright
Head Teacher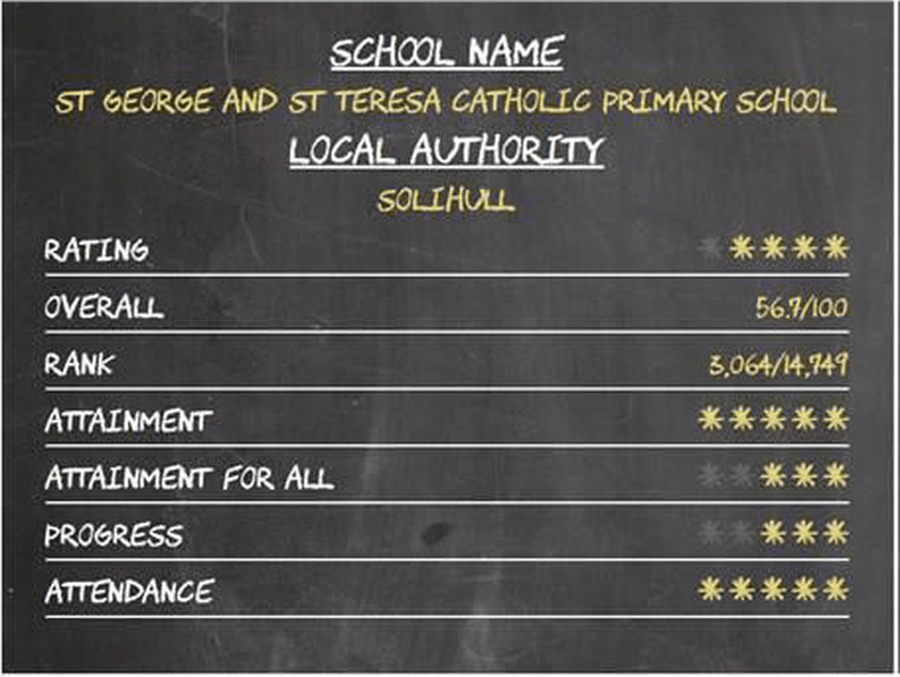 Latest Term Dates Events
Teacher Training Day - School closed to pupils

27

Sep

2019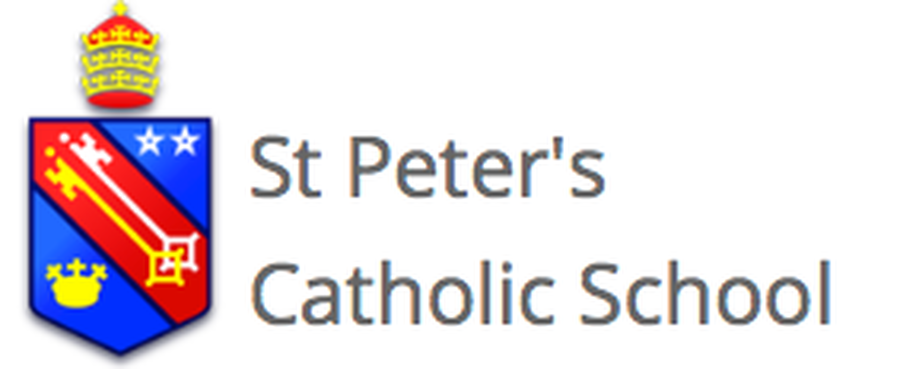 St Peter's Initial Teacher Training Posts—School Direct
Your Future, Their Future. Teaching Opportunities at the St. Peter's Solihull Teaching School Alliance.
Are you interested in becoming a primary or secondary teacher? The St. Peter's Solihull Teaching School Alliance has School Direct non-salaried places available for September 2019 in Primary Education and a range of salaried and non-salaried places in the following secondary subjects: Art & Design, Biology, Chemistry, Computing, English, Geography, History, Mathematics, Modern Foreign Languages, Music, Physical Education, Physics and Religious Education. We are looking for enthusiastic, dynamic and energetic individuals who have the potential to become outstanding teachers with the drive and motivation to make a difference. We offer a highly successful, bespoke training programme and have an excellent track record and a wealth of experience in training new teachers. Successful completion of the one year course will lead to the award of qualified teacher status (QTS) and will include a postgraduate certificate in education (PGCE) certified by Newman University or The University of Warwick. For more information, please contact us at
teachingschool@st-peters.solihull.sch.uk or visit our website

The nominated Secondary School for the Parish of St George and St Teresa is St Peter's School, a co-educational 11-18 Voluntary Aided Catholic Comprehensive School which serves the Catholic community in Solihull. It draws its pupils mostly from our Primary school and the other four main partner Primary Schools on the south side of the Borough of Solihull. For more information about the school, please visit the school website.
School contact details

St Peter's Catholic School
Whitefields Road
Solihull
B91 3NZ

Telephone: 0121 705 3988
Fax: 0121 703 8350
Email: office@st-peters.solihull.sch.uk
The School Nursing team from Solihull Healthy Child Programme Service (in South Warwickshire NHS Foundation Trust) have launched two exciting websites for children and young people in the borough to find information on health and emotional wellbeing as well as local services that can help. The websites are packed full of age-appropriate health and wellbeing information and advice and there are quizzes, games and interactive features to engage children and young people.
Link 1: https://www.healthforkids.co.uk/
Solihull Parents Network
Family Information Service 0800 389 8667