Treginnis Update 2017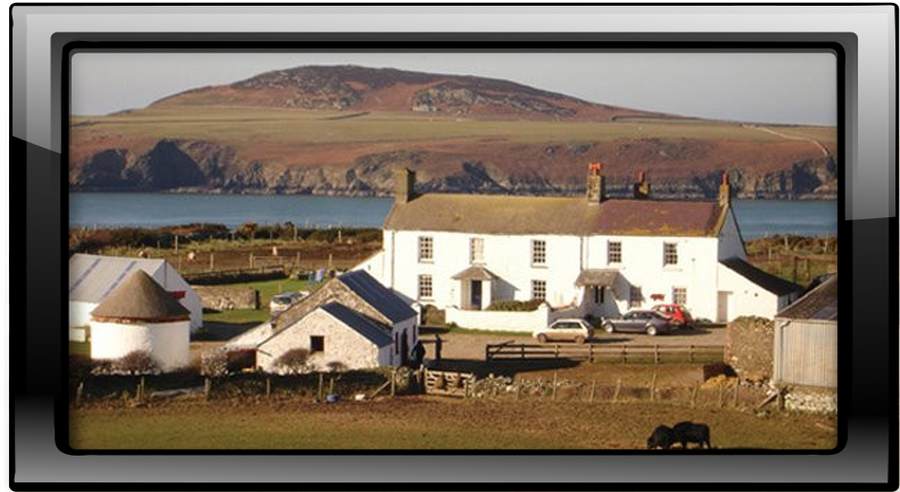 Friday 6th October 2017
After our long coach journey, we arrived at Treginnis to a beautiful sunny welcome. We went through some of the housekeeping with Dan, including the all-important fire drill. We all know how to wash our hands properly now and how to keep the green side of the farm free from germs. After dinner, we got all our gear ready for tomorrow's 7:30am start, and then had a play. Before bed, we worked on finishing our designs for our shelters, ably supported by some tasty hot chocolate.
The real work starts tomorrow with pigs, goats and sheep needing our attention before we can have breakfast. Long may the sunny weather continue.
Saturday 7th October 2017
Our first day of proper work had an overcast and drizzly start, but that cleared as the day went on to bring more sunshine. As it should be on a farm, pigs, poultry, cows, sheep and goats were seen to before we had our breakfast. After that, the real grafting began. Hitherto unknown muscles in our backs, legs, arms and shoulders were put through their paces: wood was sawn and split; parsnips and potatoes were harvested; manure was loaded and transported. The manure-moving was part of a project to improve the gardens, so our efforts and achievements will leave a small legacy, providing enjoyment for hundreds of future visitors to Treginnis. There was also a feeling of quiet contentment and satisfaction as we had a well-earned drink and snack chatting about our new experiences.

Some lucky children were privileged as they spotted three adult seals and two pups basking on a rocky, Atlantic beach during the sheep check.

Although eager to eat the home-grown sausages at dinner time, there were a few tired looking faces around the room. That didn't stop us cracking on with making our shelters. The frames are well on their way, with some already completed, ready to start on their skins tomorrow. We still had time for some more delicious hot chocolate and story time before bed and lights out.
Sunday 8th October
We missed out on this morning's farm tasks as we went to St Michael's parish in St David's for Mass. When we arrived at the Church, we were made to feel very welcome by Father Ross and the parishioners. The Homily was aimed specifically at us and, using the theme of harvest time, helped us to appreciate some of the differences between St David's and Solihull, and to also be thankful for God's wonderful bounty.

When we got back to Treginnis, we had lunch and made our way to Porthllisky Beach, stopping to take in some of the magnificent views along the Atlantic coast.

Once at the beach, there was time to explore. Crabs and other wildlife were found, rocks were climbed and, despite numerous warnings, shoes, socks and trousers were soaked through. After a really fun afternoon, we headed back to do some more farm tasks before a roast dinner. The day was finished off with more work on our shelters where excellent progress is being made.
Monday 9th October
Today was a day of solid farm work with no excursions (except to the farm shop where presents were purchased for loved ones back home). It was also a day when some of the 'magic' about how food appears in shops was revealed. Potatoes don't just appear in Dorridge Sainsbury's; they have to be planted, cultivated, picked, cleaned, packed and transported too. Also, the nettles the potatoes share the soil with can sting your hand.

All the animals were fed and watered and the poultry housings had to be cleaned out – chickens and turkeys are quite a messy lot. The horses and donkeys were groomed before being taken out for a stretch. Wood was prepared for our fire with a good amount of elbow grease.

We had a staff transition today with Mrs Thompson heading back to Solihull and being replaced by Mrs Draper. Regarding football matters, Scotland's disappointing, if unsurprising, result last night was offset somewhat by the Irish result in Cardiff. However, given our location, celebrations may have to remain muted.

The shelters continue apace with some completed already. We might finish them early enough to arrange some entertainment for Wednesday night.

The main part of tomorrow is our walk to St David's with a guided tour around the cathedral. We will also have a short time discovering what else there is to see in the city of St David's. The weather has been stunning all week, though there seems to have been a bit of a turn tonight. Hopefully, whatever it is will have blown through by tomorrow morning.
Tuesday 10th October
Pumpkin Day!
This afternoon, the children harvested around 600 pumpkins – two tractor-trailers worth. This was hard graft. The pumpkins had to be checked to make sure that they weren't rotten, then picked and sorted by size. The counters kept an eye on quantities, and then the pumpkins were loaded onto tractor-trailers grouped by size and ripeness. It was a real team effort and the children did themselves proud.

These efforts were made all the more impressive by the fact that the children had walked to and from St David's earlier in the day. The journey-time there was a very respectable 36 minutes, but it didn't beat the 2014 record of 34 minutes. We spent most of our time visiting St David's Cathedral, and were treated to some very interesting insights into its history, including its sloping floor, deliberately angled pillars and reprieve from destruction because Henry VIII didn't want to destroy the building his grandfather was buried in.

We had a picnic lunch in the grounds then headed off to a local play area where some impressive see-sawing, swinging, horse-riding and climbing took place. An ice lolly cooled us down before our return trip to the farm.

We were treated to another beautiful late autumn day today, but tomorrow's forecast is decidedly wetter and windier.

A big batch of letters were sent and received. Correspondence with loved ones is always enjoyable. Our shelters are pretty much finished now with just a few bits of finishing off required for a few children.
Wednesday 11th October
Another busy day down at Treginnis Farm. All of the necessary animal-husbandry tasks were taken care of, including feeding and milking the goats in the dark. The Atlantic Ocean gave us a glimpse of what it is capable of with some strong winds and horizontal rain. This made today's farm tasks, including some extreme thistling, all the more exciting and challenging.
Today was also a day when the children got a chance to develop their culinary skills. Jam tarts were made for lunch's pudding, and pizza and scones were made for dinner. The children all promised they were going to practise their new skills at home and make the rest of the family some dinner one day this weekend (I think they said something like that, anyway).
As we'd made so much progress on our shelters, we were able to have a fun evening by taking advantage of the milder weather and the new fire-pit in the garden. Information about historical characters was shared, marsh-mallows were roasted, stars were gazed at, stories of the day were swapped, and a relaxing evening was had by everyone – all to the soundtrack of the ocean which never leaves us.
We're off on a coastal walk to the beach tomorrow then it's back home the day after. See you soon!
Thursday 12th October
And so our time at Treginnis is nearly over. We had another beautiful autumn day and went about our last farm tasks in the morning. Goodbyes were said to some of our new friends including Puddles and Milo the dogs, Mervyn the billy goat, Chocolate and Toffee the nanny goats, Milky Way and Milky White the cows, and Miley Cyrus the chicken (some of these names had been chosen by the children themselves).
After drinks, it was down to the Porth Llisky Beach for a picnic lunch and lots of fun. Activities included sand sculptures, stream-damming, splashing, squealing and unheeded warnings about getting too wet. The highlight, however, was a very close encounter with a seal that came in to see what all the fuss was. There were also sightings of a larger, unidentified mammal in the surf; it is thought it may have migrated down from the north, but the children didn't seem shy about showering it with water. They had a fabulous time.
There has been a sense of mixed emotions today – everyone is keen to see much missed loved ones but, at the same time, don't want to leave their new animal friends (I'm sure Monday morning's English and Maths lessons have nothing to do with this).
All of the cases have been packed and we're having our last hot chocolate from Mrs Wright. Goodbye for now, see you at St G&T tomorrow afternoon.